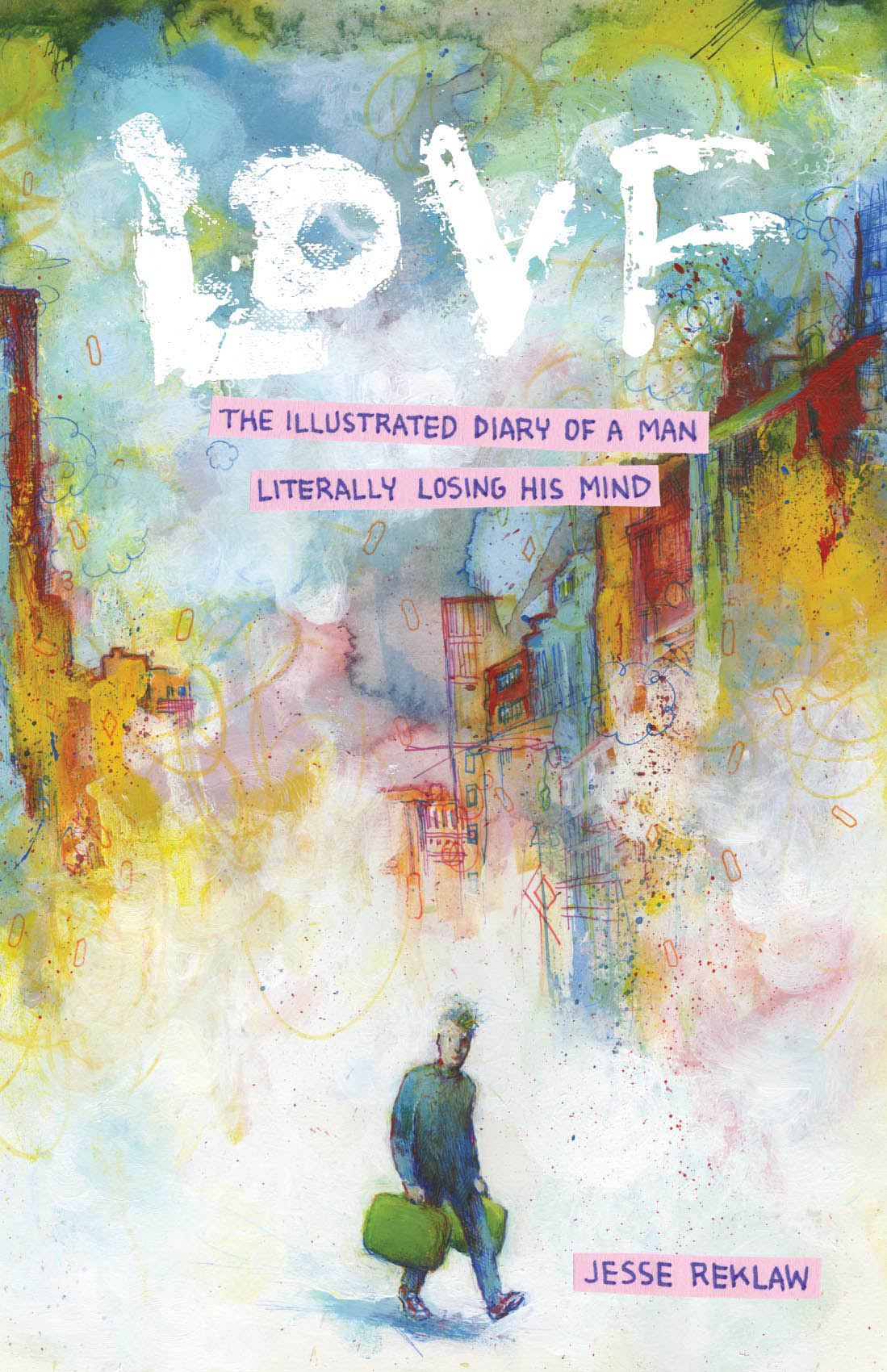 The sketchbook companion of a man literally losing his mind. Homeless and broke after giving all his stuff to punk-rock heroin dealers, he ends up off his meds and on a secret quest from Portland to Brooklyn, DC, LA, San Francisco, and Seattle. Jammed with cartoons, mad schemes, psychedelic portraits, and notes from the road, LOVF is a travel journal and a mirror of the post-traumatic dreamworld its author can't escape from, a Kerouacian meltdown of cross-hatching, spattered marker, crayons, glitter, tape, nail polish, Wite-Out, finger-painting, rain, wine, stickers, and word balloons.
Published by Fantagraphics Books. Funded by Kickstarter.
"Alive with color and collage, conveying the joy of the highs that come with bipolar disorder without minimizing its downside." — Paste, from their review and interview.
"For those who brave its shattering pages, this book offers a twisted exploration of the furthest reaches of the comics medium—and the catacombs of the human spirit. — Publishers Weekly
The interior art for this book is all drawn and painted directly in one sketchbook. This original art book is for sale; please inquire if you are interested.
Buy a signed copy of LOVF. (Sorry lovf isn't free.)
$16.99Add to cart