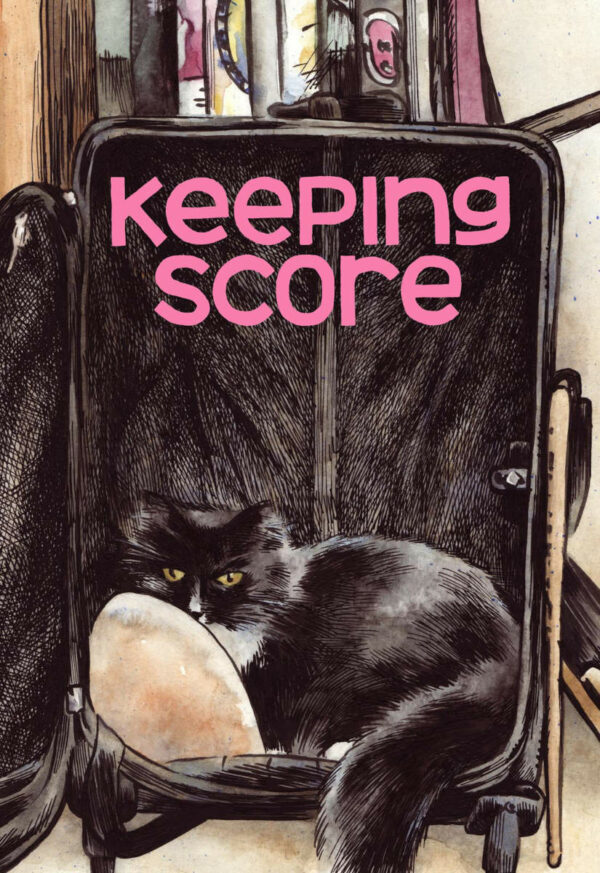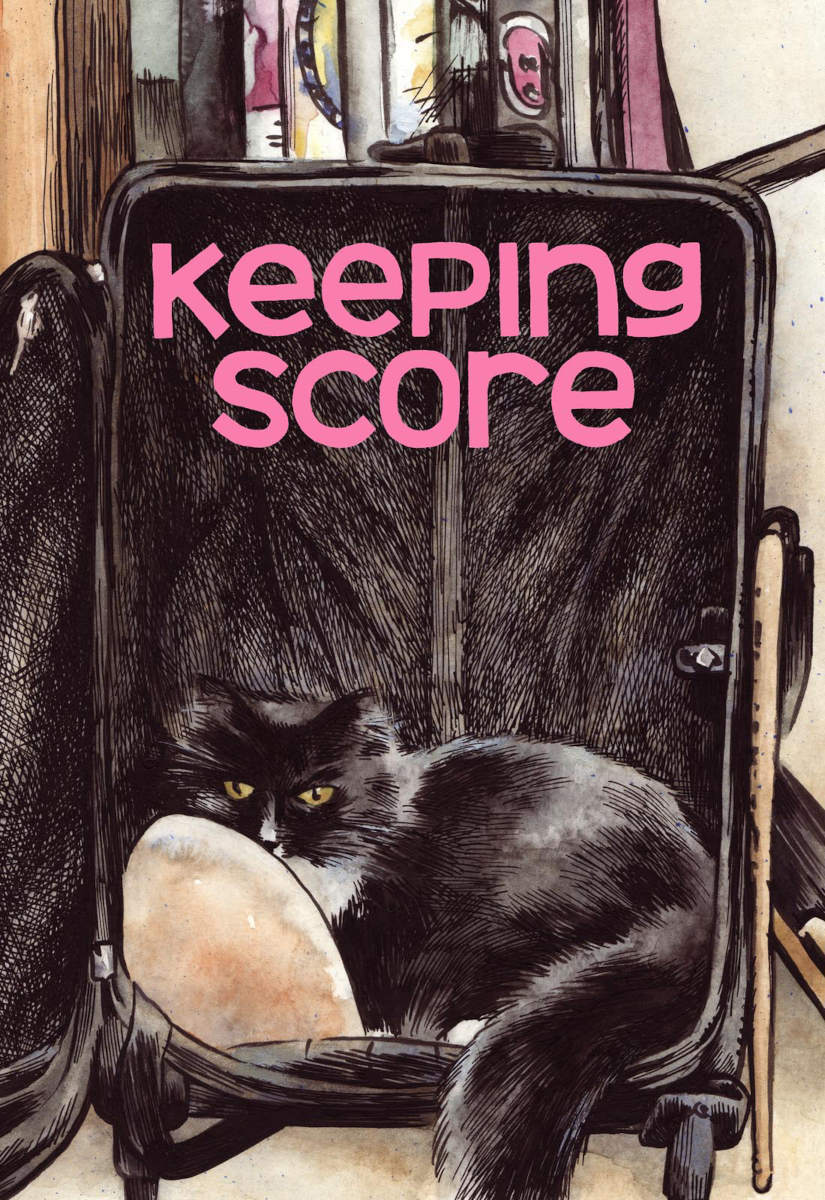 A three-month comics diary, reflecting on the ten years since the author's last diary comic (Ten Thousand Things to Do, self-published, 2019), and a therapeutic tool to navigate life's current challenges. The result is a poignant window into the tension between restless creativity, quotidian routine, and mental wellness.
Published by Fantagraphics Books under their Fantagraphics Underground imprint.
"Reklaw has the chops to draw anything, and the skill and taste to write with an understated grace that allows emotions and experiences to well up and breathe on their own." — John Porcellino, author of King Cat
"[S]olid evidence of Reklaw's commitment to using his art to not just document his life but, more importantly, improve it." — Ryan C., Four Color Apocalypse
The cover art for this book is for sale.
Buy a signed copy of Keeping Score.
$20.00Add to cart