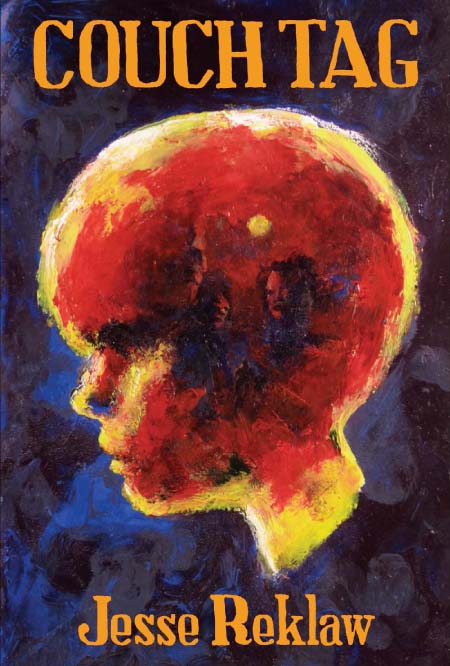 This tragicomic graphic memoir is presented through inviting conceits like cat histories and card games, in a series of comic novellas that together comprise a thoughtful, sometimes dark and often hilarious memoir about childhood, family, death, mental illness, sex and drug use. The graphic novel is told in five parts: In "Thirteen Cats" (featured in The Best American Comics), Reklaw discovers coping mechanisms that mimic his family pets; "Toys I Love" relates the author's pre-pubescent brushes with deviant sexual activity, and the way innocence converges with real sexual trauma; "The Fred Robinson Story" tells the story of Reklaw's period stalking perfect strangers; "The Stacked Deck," in which hereditary influences towards criminal behavior, drug use and depression are explored via card games the author played with his family; and "Lessoned," a family history of mental illness.
Published by Fantagraphics Books.
"Reklaw has a truly special intellect and keen sense of humor." — The Comics Journal
"The way the book's separate stories fit together is much like the way most of those smaller tales produce a bigger picture, piling up blocks slowly and unobtrusively until they form a larger point in the reader's mind. It is, basically, the way we make sense of life as we grow older and gain distance from our early years, which is an impressive task for a comic book to undertake." — Paste
"Reklaw's work cuts deep as it reminds us that the darkest elements of humanity can be found in our own backyards, but it also reminds us that through that darkness we can persevere, somewhat damaged, through art and expression." — Entropy
The cover art for this book is for sale.
Some original art pages from Couch Tag are for sale. Please inquire if you are interested.
Buy a signed copy of Couch Tag.
$26.99Add to cart